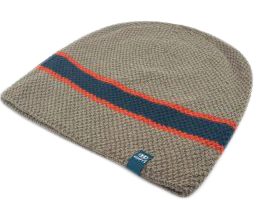 Hemp Rasta Beanie - Tan
Hempy's Rasta Beanie - Tan. Made in the U.S.A. 65% Eco Yarn 35% Hemp yarn. Heavy.
Hempy's Rasta Beanie is super oversized to hold a lot of hair – or create a lot of slouch.  At 12" high from base to crown and 12" wide it can handle anyone's dreads.   It's a plush blend of eco-yarn and hemp yarn that is recycled without the use of dyes or chemicals.  Like all of Hempy's beanies, it is made in the U.S.A. and is impeccably manufactured with a seamless crown for optimal comfort and durability.  The Rasta's tight-knit subtle waffle weave is the perfect beanie for those who want a lot of room in their beanie!
---
We Also Recommend